Tagged Posts: Diary, Snaps, Books, School
Travel, Photoshop, Answered Q's

Elsewhere:




Instagram:



Follow me: @karacabarle!


Blog's Statistics: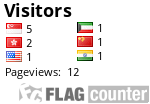 Since April 14, 2013







Ads:







Disclaimer:

All photos and other contents of this blog
are strictly under © Kara Cabarle's property
unless otherwise specified. Please do not copy
and use them without my permission. Thank you!

Open for collaborations and graphic/layout designs!
Email me at kk_cabarle@yahoo(dot)com for
inquiries or you can just simply tumblr ask me!